Ylana is an actress' writer and singer whose credits include: Playing Alexina (Theatre of Necessity), In the Family Way (produced and directed by Rachel Gordon), and Everything's Coming Up Ro'ses' a web series created by and starring Roetta Collins' directed by Lee Eypper.

On the other side of the camera,Ylana has associate-produced several travelogue shorts for The Missouri Department of Natural Resources Johnson's Shut-Ins State Park Visitors Center (Middlebrook' Missouri)' and the Lewis and Clark Confluence Tower Visitors Center (Hartford' Illinois)' all of which were produced and directed by Geralyn Abinader | gaMedia Group.

Ylana is a member of the SAG-AFTRA New York Local Women's Committee. She formerly served on the boards of directors of New York Women in Film and Television and Women in the Arts and Media Coalition. She has produced numerous entertainment / arts based programs, and has served as a panelist and moderator for such programs as well.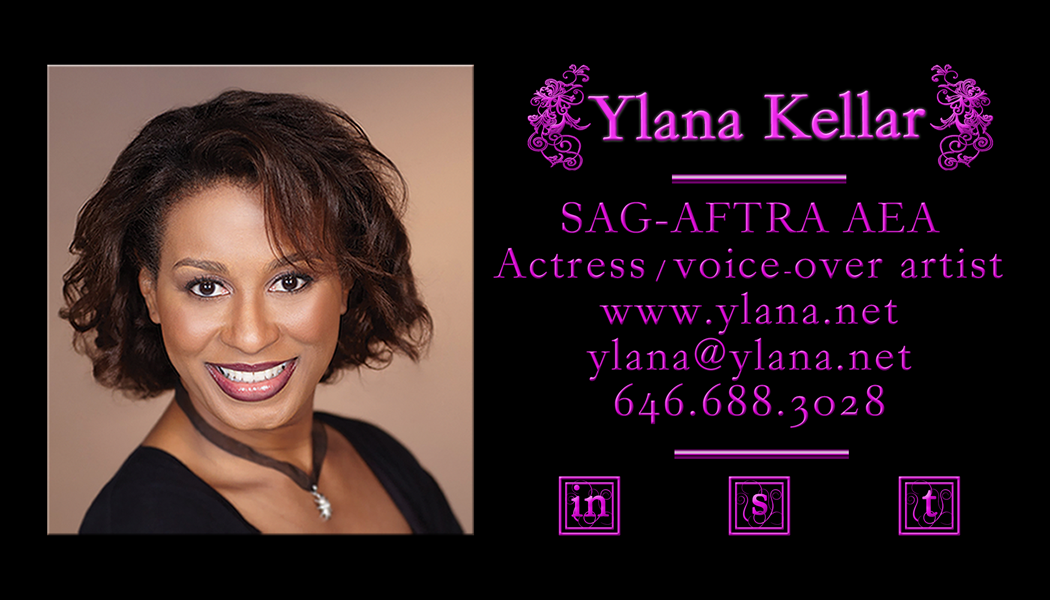 Ylana Kellar
SAG-AFTRA AEA
646.688.3028
ylana@ylana.net
www.ylana.net
Twitter: @YlanaKellar
design and content copyright © ylana kellar 2004 - 2022.